Join 4700+ creators
Doing Content Right
The Internet has created an age of infinite leverage. But with easy access comes competition.So how do you build a successful blog in a world where millions of other people are trying to do the same thing? This resource has the answers.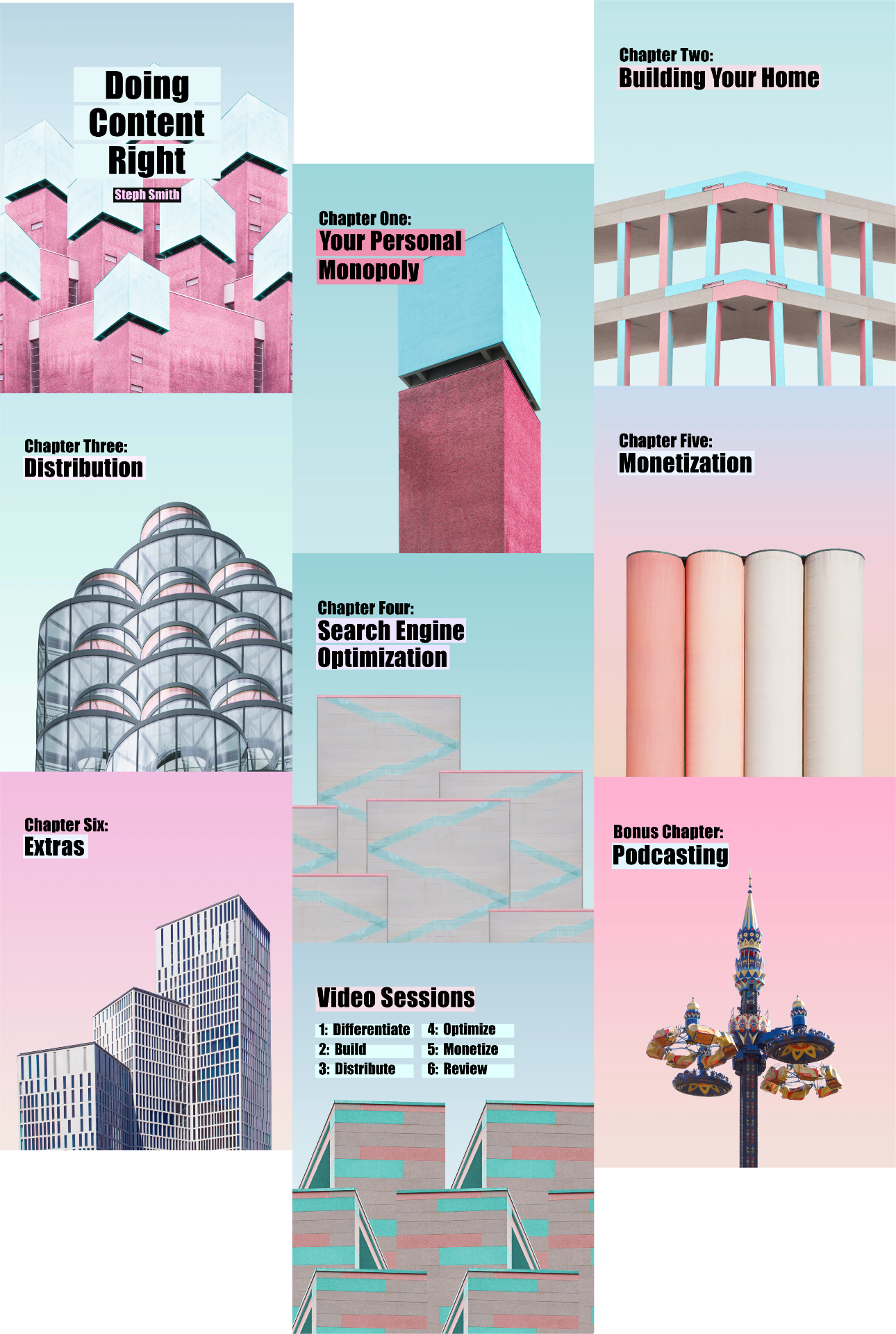 What People Are Saying
What's Included
270 page book that comes in PDF, EPUB, and MOBI (Kindle) formats

Recorded lessons to digest your knowledge

22 printable exercises to cement your knowledge

A community of 500 creators to help you execute

25-question quiz to test your knowledge

A bonus audio section (more on this below!)

An exclusive cohort (must register by November 28)
01
The Content
This guide covers everything I know about creating, writing, and scaling successful blogs and newsletters to millions of readers. You'll learn:
Why you can still start a successful, evergreen blog in 2021 and onward.

How to identify a niche and stand out in a sea of competition.

How to distribute your content seamlessly across dozens of channels, including a customizable distribution checklist.

How to do SEO right (what I know best and what most people do wrong!), including case studies from individuals and companies that've struck gold.

What I've learned from running successful company blogs for years.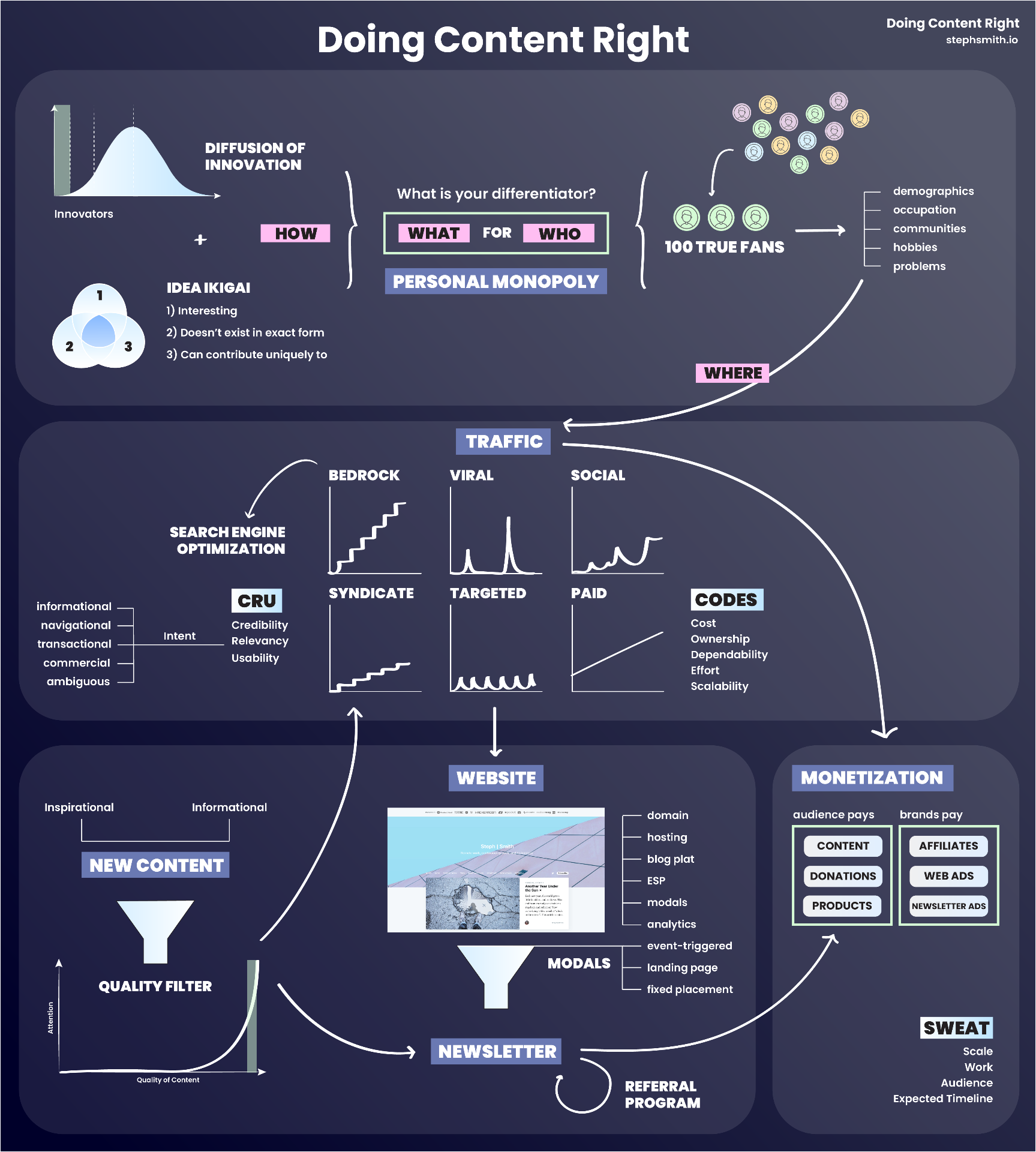 "I'm jealous of how good this is. The best stuff I've read on content marketing by. A. LONG. WAY."
Harry Dry, Founder of Marketing Examples
02
Actionable Exercises
Dive into 22 exercises that challenge you to turn the theory into action. Alongside the exercises, you'll have access to a 25-question quiz at the end, testing your knowledge across all 6 chapters.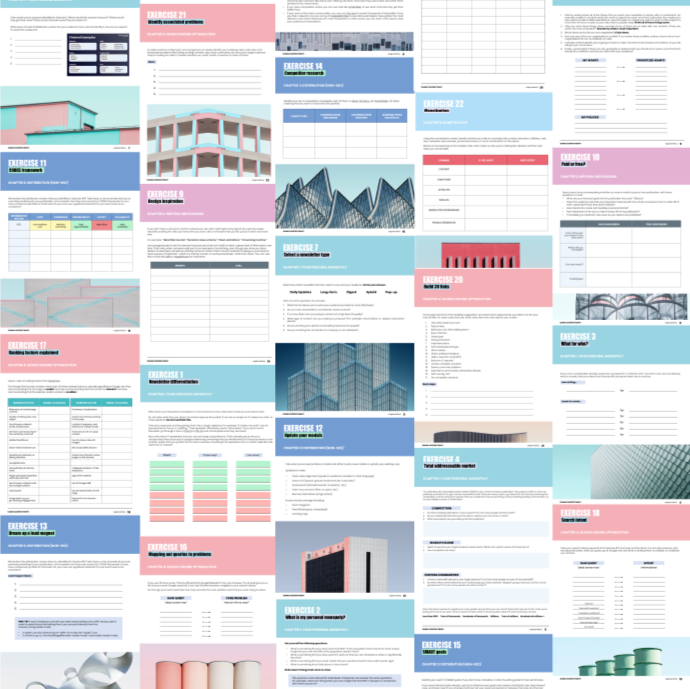 "Can't get enough of the quality references/examples + technical details @stephsmithio includes in her book."
Jon Cho, PM at Audible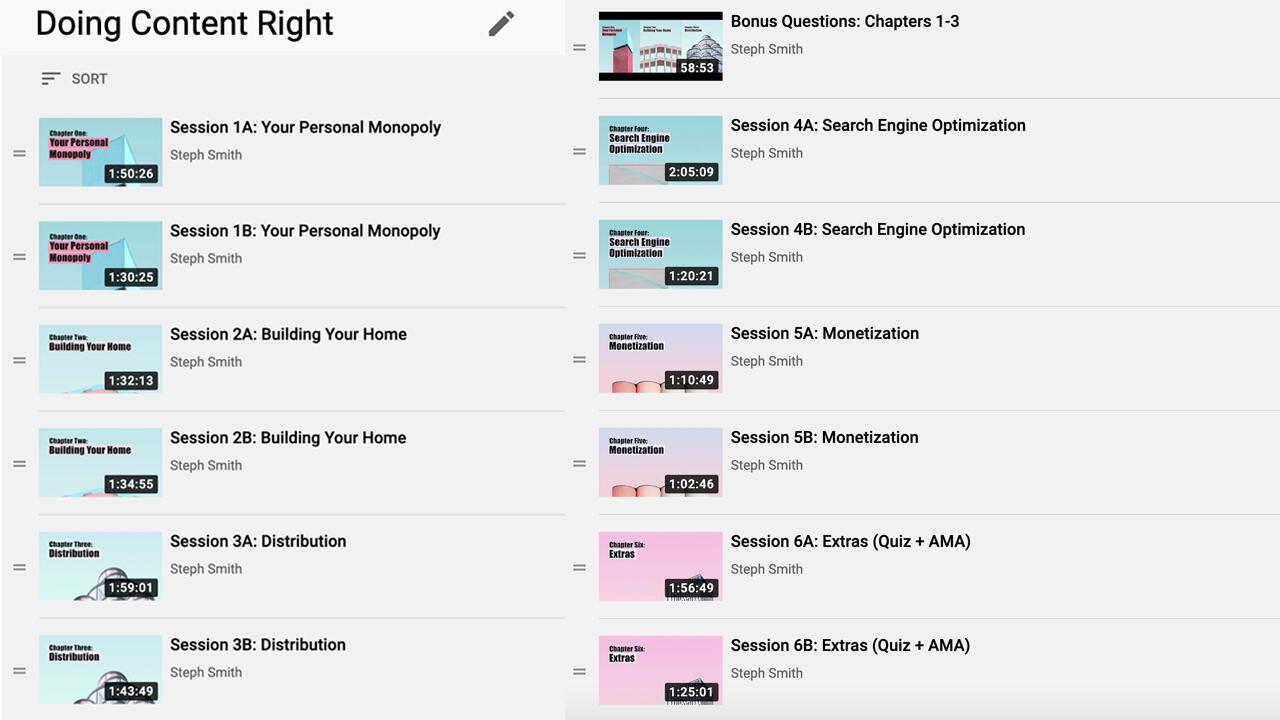 03
Video Lessons
Get access to 12 recorded sessions, plus several bonus videos and a directory of questions previously asked and timestamped.
Access to AMAs immediately
If you're reading this, you're in luck! Buy today and get access to all our previous AMAs and our recent cohort recordings. Future cohorts will be announced to the community.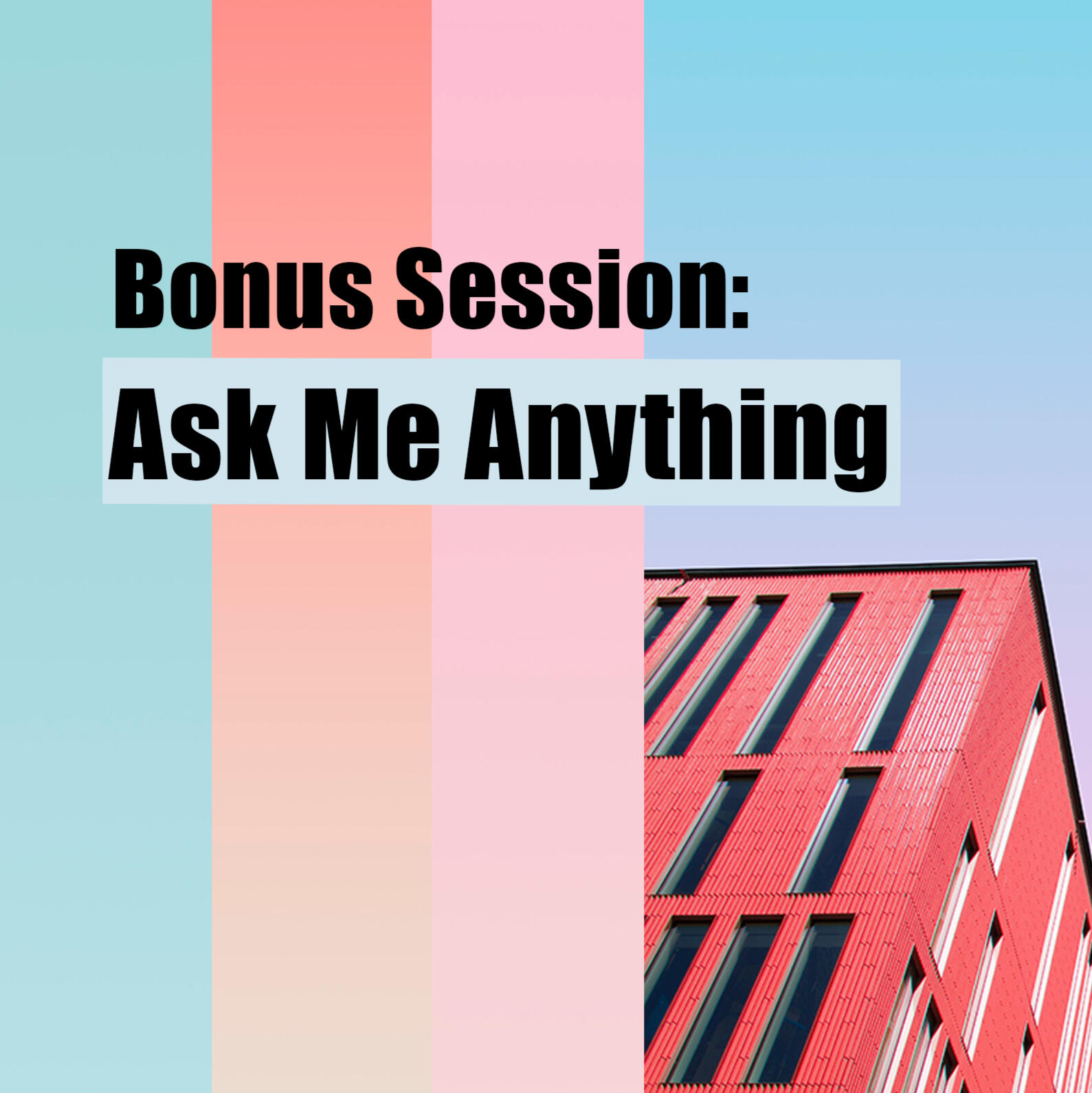 04
Community
Join 600+ creators in the DCR community, building their own content empires, including the creators and operators behind: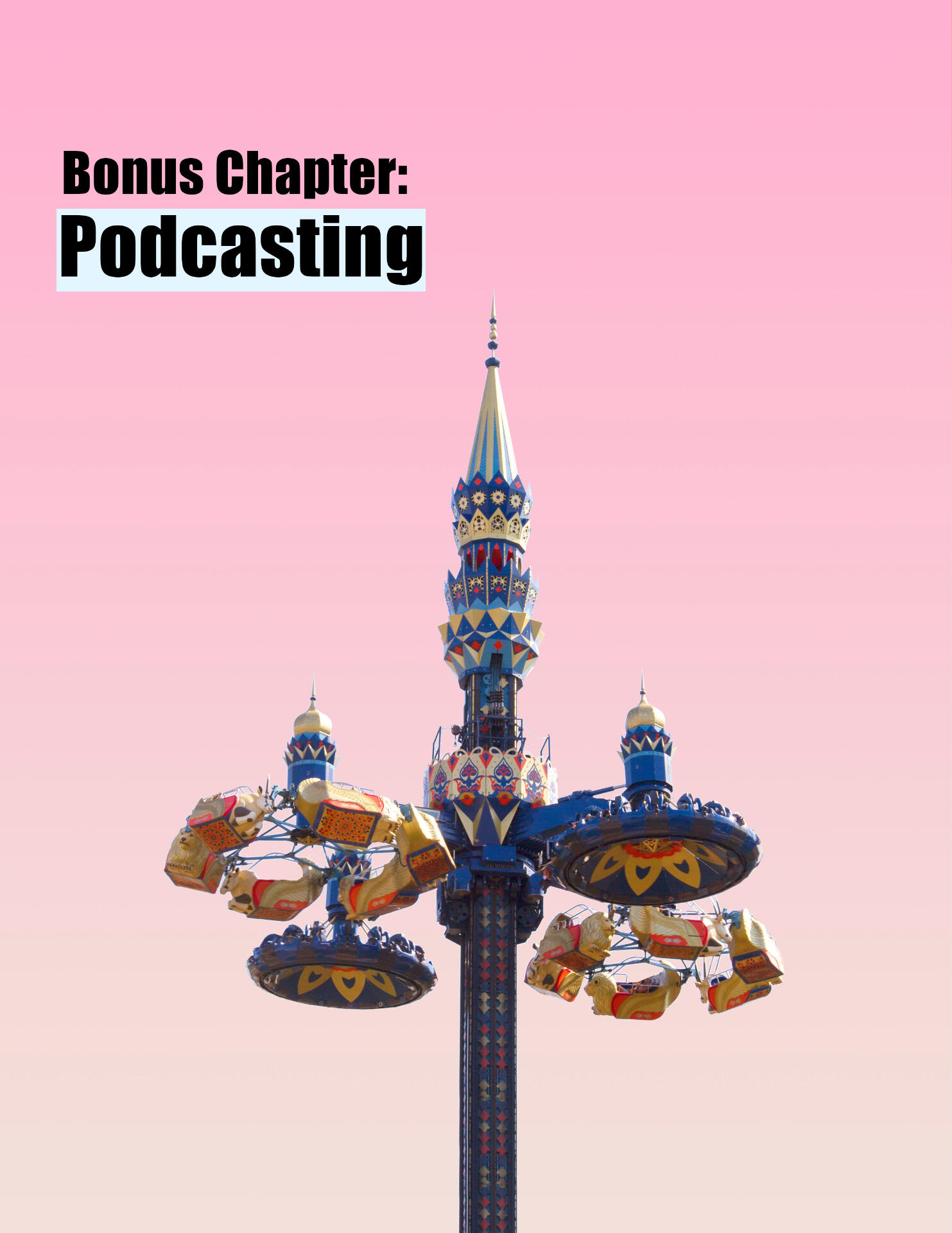 05
Bonus: Podcast Chapter
Buying DCR today gives you access to a NEW bonus audio segment on building a podcast successfully. It covers:
Episode 1: The audio era

Episode 2: Your podcast monopoly

Episode 3: Land and expand

Episode 4: Bonus questions
The cost?
$150. But if you've made it this far down the page, you do your research. And we'd love to see that brain power used for Doing Content Right. Use the code INTERNET for 50% off now.That gives you access to the content, the videos to help you digest it, 22 exercises and a quiz to help you cement it, and the community to help you execute on it.There are similar courses selling for 10-50x this price. None of them have as many positive reviews.
---
Ready to get started? Click the button below.
Frequently Asked Questions
Who is this for?People who are looking to take their content seriously and build a well-oiled machine. It's been used by absolute beginners or people that have a long-term background in content.
Can I get a refund?Yes! I founded my blog on the principle that there isn't enough quality content out there. If you're worried that this will be another sh**ty ebook and don't find it's worth your money, I will happily process a refund for you. No questions asked.
Why learn from me?
My personal blog reached 400k+ pageviews and thousands of subscribers in its first year.

I led a 30-person publications team and operated 6 technical blogs (3 of which I launched), which reached 600k+ email subscribers and millions of monthly readers.

I currently work for the Hustle, one of the world's largest email newsletters. I've helped them create and scale their premium publication, Trends, to thousands of subscribers and millions in ARR...in under two years, leading up to an 8-figure acquisition.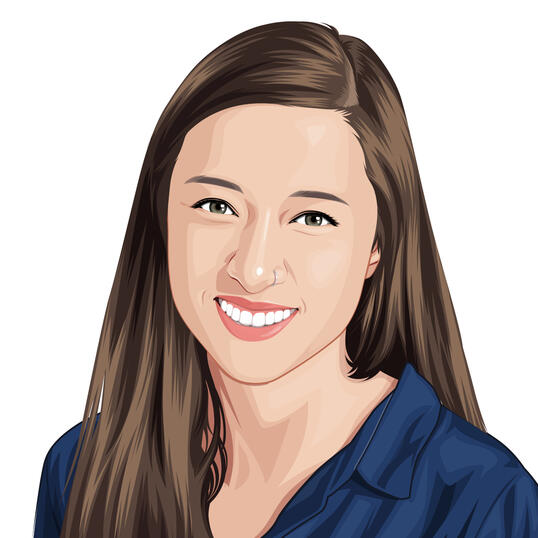 Still not sure?
I'll leave you with 150+ unsolicited testimonials from happy customers.
© Integral Labs Inc. All rights reserved.